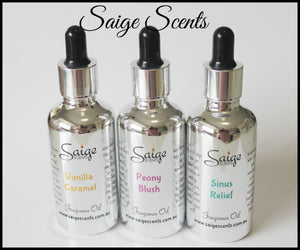 Premium Fragrance Oil Drippers - 50ml
Regular price $23.00 $23.00 Sale
or make 4 interest-free payments of $5.75 AUD fortnightly with
More info
Try our larger value-sized bottle of Pure Fragrance Oil!
Just a few drops in water will give hours of scent in any Ultra Sonic Mist Diffuser, tealight or electric Melter but why stop there?
Use in your mop bucket, add to your rinse cycle in the washing machine or put a drop on a cotton wool ball and pop in your vacuum cleaner or linen drawer. 
Please choose your fragrance from the drop down menu.
50ml